Focus Foundation 4: Building Confidence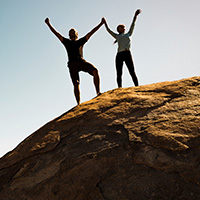 Do you lack self-confidence? Learn some techniques and tips to help you build up your self-belief.
Self-confidence can go a long way when you are re-evaluatiing your life, and making important choices. But events can often knock our confidence and make it difficult to progress with plans and dreams.
We will explore techniques that will improve your assertiveness, self-esteem and confidence, help you recognise behavioural patterns and negative thought processes that can create barriers and inhibit your growth and will show you ways to become more confident and assertive in everyday life.
Our small group sessions are very supportive, and in this environment, all participants get a chance to share their experiences and to learn from, and with, other people in the group.
About the Programme:
Focus from the Outset provides tailored support to unemployed or inactive individuals who want to develop personal skills, build confidence, and be inspired to return to education or training, active job search, and employment (including self-employment)
Individuals work with a personal advisor to develop a bespoke plan of 1:1 coaching support and participation in small group sessions. Each individual can choose the sessions that are most appropriate for their needs.
Focus from the Outset is a Community Led Local Development project (funded by the European Regional Development Fund, European Social Fund and Outset Foundation

Wednesday, 21 October 2020
2:00 pm – 4:00 pm
Online
Eligibility criteria apply
Please give us a call on 07731 015151 to find out more, or check your eligibility below.
If you are not eligible for this project, we will put you in touch with someone who can help.