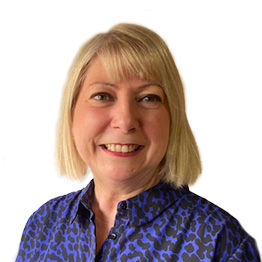 12 October 2021
Ann Austin
Ann has worked in a customer focused office environment since leaving school, at 16 years old, ranging from large corporate companies to small husband and wife owners, both in public and private sector.
The last 25 years working in the Leisure Industry for both a Leisure Company then transferring to the local authority to project manage Leisure Centres and Theatres in the district. Whilst working at the Leisure Centre Ann took the opportunity to qualify as a fitness instructor and going to college for the first time in her late 30's. Along side her day job, Ann worked employed, self employed and on a voluntary basis teaching fitness classes, this lead to setting up her own Pilates business, which run successfully for 6 years before moving.
Ann and her partner had a change of life in 2016, they gave up their jobs and moved to Cornwall to set up a holiday cottage business, buying an old Farm with outbuildings. After years of longing to live by the sea, when not working Ann enjoys exploring the area in their motorhome, walking the coast path and trying to learn to sea kayak and body board.